The affiliate marketing world makes Vegas its playground once again as another Affiliate Summit West commences this weekend at the Paris Hotel and Casino. If you're attending, we want to make sure you'll know exactly where you can find MaxBounty on all three days to ensure we get the chance to chat with you. We've also provided maps for both ballrooms that should help you in finding our booth locations.
Meet Market
When: January 7th
Where: Concorde Ballroom
Booth: J4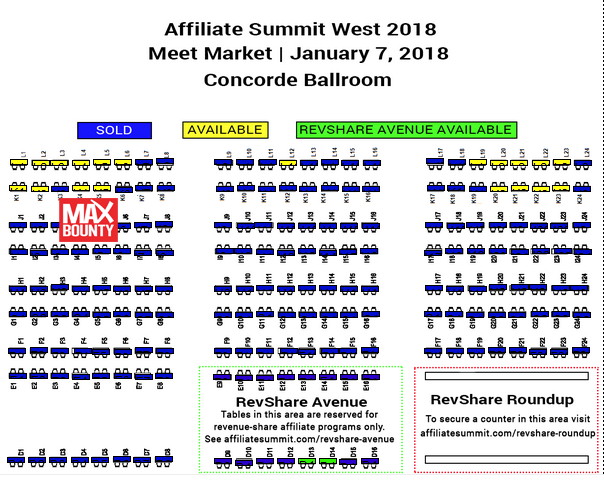 Exhibit Hall
When: January 8th-9th
Where: Rivoli Ballroom
Booth: 723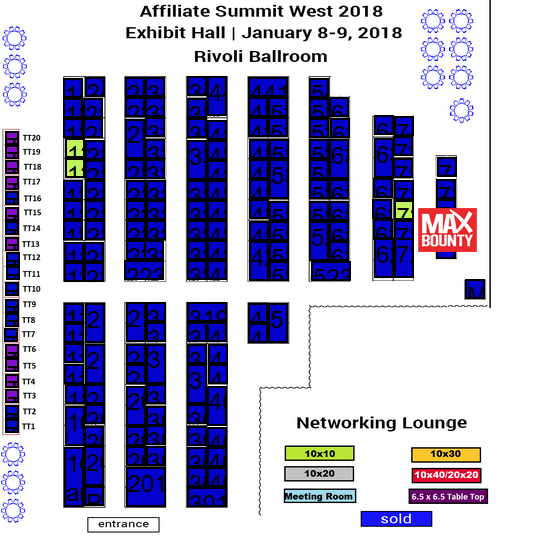 We're looking forward to seeing both familiar and new faces in Vegas. If you'd be interested in setting up a meeting with someone from MaxBounty while you're attending the show, just click here and send us a brief description of who you are and how you're trying to grow your business.