05 MAR 2018
-
Network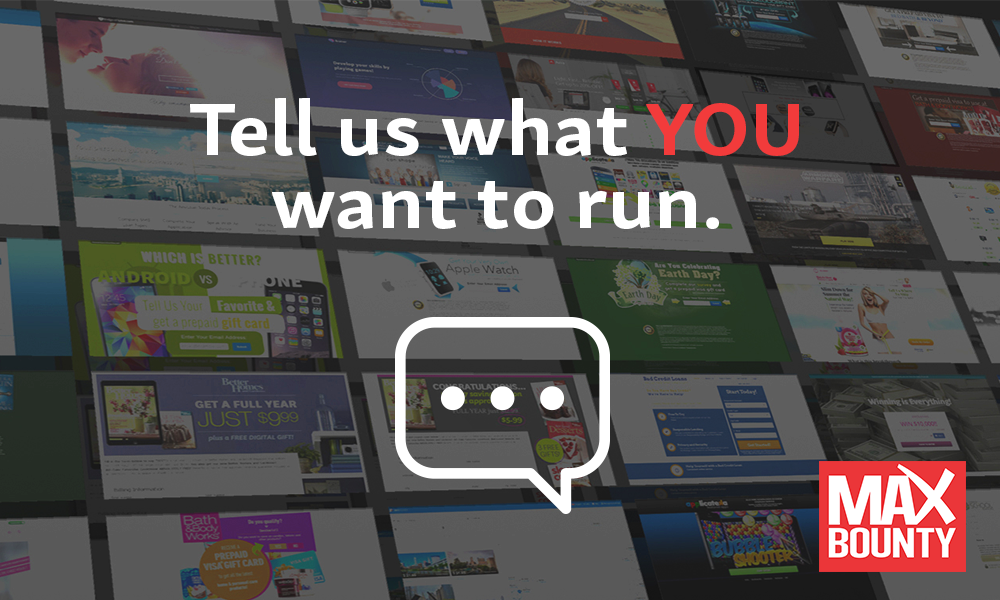 If you're finding success with another network running an offer that isn't available at MaxBounty, we want to give you the opportunity to start running that offer with us as soon as possible.
One of the features in our network that perhaps not every affiliate is aware of, allows you to request campaigns that aren't currently active on MaxBounty. Once you've requested a campaign and filled out the additional information, our Business Development team will then review your request. If the campaign you've requested is deemed as having adequate value, our team will then work to acquire the advertiser if necessary, and launch the campaign at MaxBounty for you to promote. If the campaign you request is eventually launched, we'll ensure your Affiliate Manager contacts you so that you're aware.
Below is a preview of the Request form.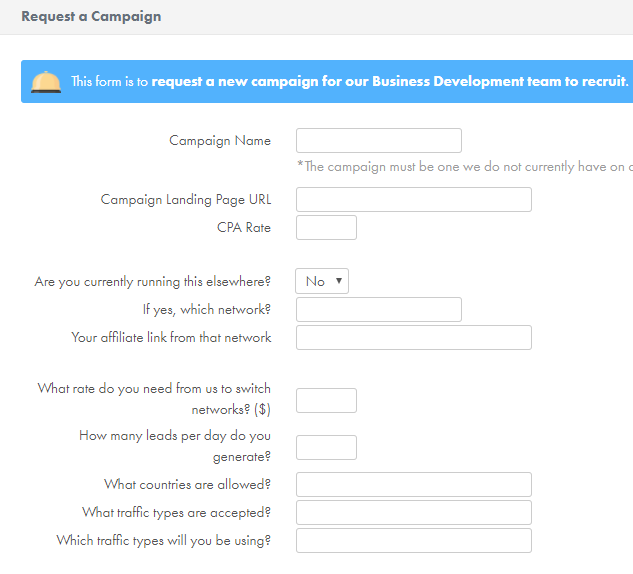 We even want you to tell us what rate you would need to promote this offer at MaxBounty rather than another network.
To try out this this feature, just log in to your MaxBounty account and click here to begin filling out the Request a Campaign form.
Read more