16 FEB 2018
-
Industry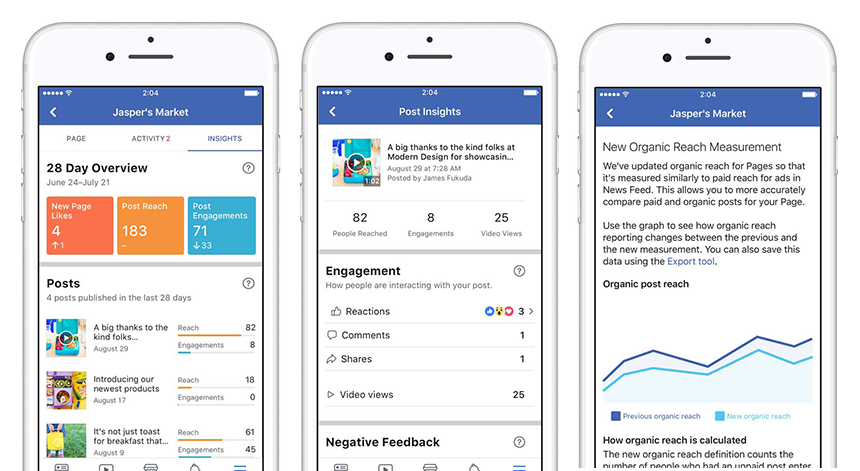 This week Facebook implemented some changes to their Page Insights section that will impact the way reach and impression information is calculated. If you're an administrator of a page that you use to promote offers, it's important to know what these changes are and how they could alter your perception of the analytics Facebook provides you with.
Below is a description from Facebook of the main changes being implemented.
"For Pages, we've historically calculated reach based on how many times a post was delivered in News Feed. And for paid ads, we use a stricter definition that only counts reach once a post enters a person's screen.

We previously announced this change, and starting Monday, we will update how we measure organic reach of Pages to be more consistent with the way we calculate reach for ads. This is a change in the way that we measure reach, not a change in News Feed distribution, and other engagement metrics will remain the same. This will provide Page owners with a more precise measurement of their audience and offer a more consistent measurement methodology across both our paid and organic reach reporting. Since this is stricter reporting, some Pages may see lower reach figures than before."
To smoothen the transition process, both the new and old metrics will be available to admins for the next couple of months.
Facebook's definition of reach has always been a little ambiguous, and unlike engagement such as comments and clicks, there's no way for you, the page owner, to verify the information Facebook is providing is accurate.
Something important to take away from this is that the number of users you typically reach with your posts should remain the same. If you notice a decrease in your reach numbers, it's because what was considered a 'Reach' before on your page has changed, not that less users are being exposed to your content.
In addition to technical changes, the Page Insights section is receiving a cosmetic makeover as well. Both iOS and Android versions of the Facebook app have been updated, with information being re-prioritized and moved to the top of display, including:
• Page diagnostics (likes, reach, engagement)
• Recent post performance
• Page engagement preview (demographics of new followers, etc.)
Admins can also now create new posts that are based off older posts that have gained traction in the past. This gives you the opportunity to have repeated success by duplicating components of your posts that your users felt compelled to engage with previously.
If you notice a decrease in reach, don't be too alarmed, as it's likely just a by product of this update. Continue to monitor other engagement such as clicks, likes, and comments as that information is what's most valuable anyways. Both these technical and cosmetic changes could alter the way you promote and analyze content as a Facebook Page admin however, so it's important to be aware of what they are, and what exactly they change, until Facebook decides to change something again next month.
Read more